---
This English page is open since 2008.10.16.
Counter: 80782, today: 3, yesterday: 1
Japanese/English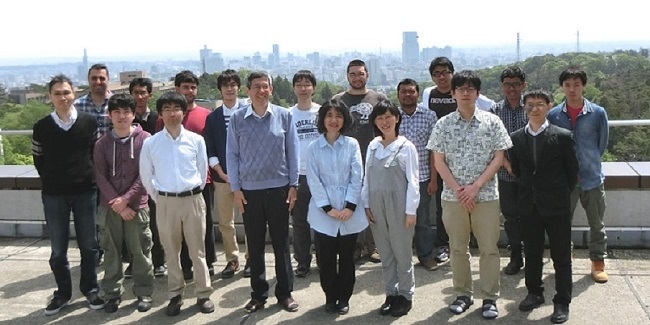 First row from left: Izumida, Tatsumi, Sato, Saito, Sumino, Guo, Okuyama, Yang
Second row from left: Ayria, Nugraha, Pedro, Inoue, Mizuno, Thomas, Siregar, Hasdeo, Shoufie, Shirakura . 05. 2014
This page is the top of Wikipage of Saito Group, Tohoku Univ. It is just open. We make password for editing the file. For a page with "(Open)", this page is open for public. If not, the page is only for Saito Group members.
General Contents†
Computer Information†
Useful Software and Settings†