Congratulations! Kentaro Sato san got
Best Poster Award of 2012 A3 poster Award on 2012.10.30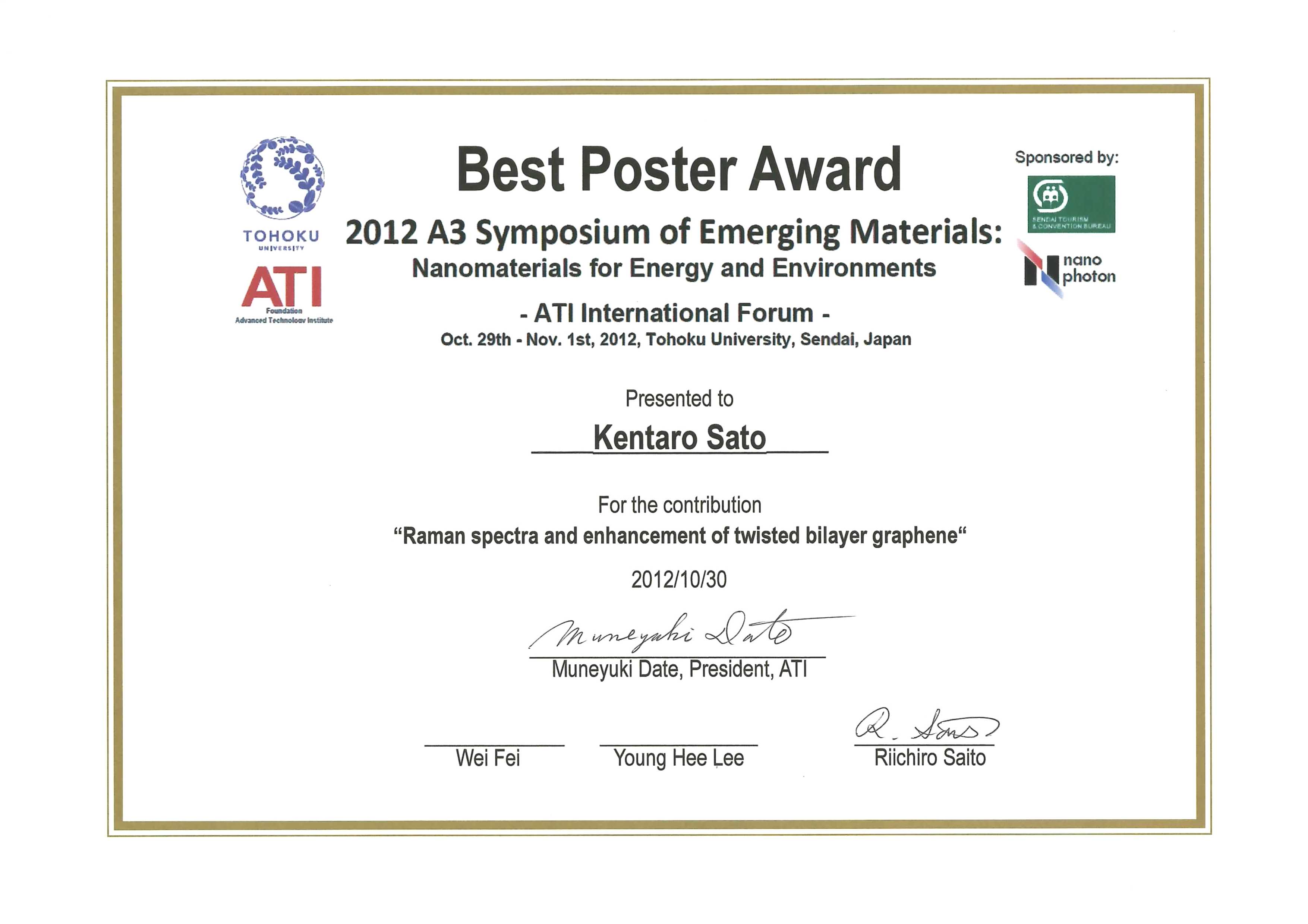 Congraturations! Dr. Kentaro Sato, an assistant professor, got the best Poster Award of 2012 A3 Symposium of Emerging Materials on October 30th 2012.
This poster award was selected by the vote by all participants of A3 symposium. Although the signatures by Professor Wei Fei and Professor Young Hee Lee are missing, it is a real one.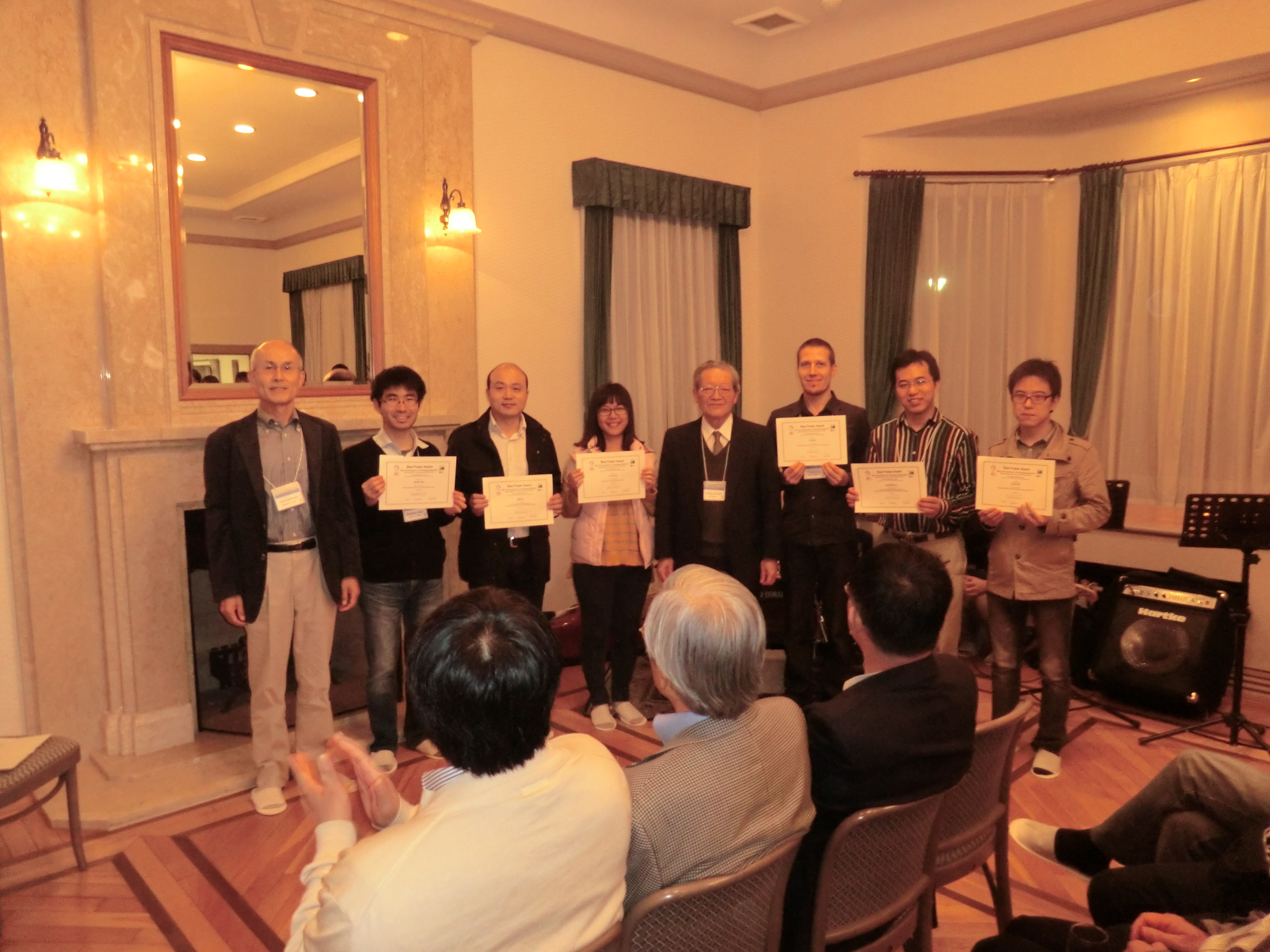 Professor Muneyuki Date, the ATI president, (center) gave the award on the banquet. Dr. Kentaro Sato (2nd from the left). The leftmost is Professor Hisanori Shinohara, organizer of this symposium.
---
助教の佐藤健太郎さんが、2012年A3シンポジウムでポスター賞を受賞しました。 この賞は、参加者全員による投票で決められました。ATI(新世代研究所)理事長の 伊達宗行先生(大阪大学名誉教授、東北大学物理同窓会会長)より授与されました。
おめでとうございます!
---
Last modified: Mon Nov 5 16:46:34 JST 2012