Thank you for 10,000 citation of CNT book!
On Sept. 7th, 2019, our book "Physical Properties of Carbon Nanotubes"
by R. Saito, G. Dresselhaus, M. S. Dresselhaus, Imperial College Press, 1998
is cited 10,000 times by Google Scholar. Thank you all for your citation!
RS sincerely acknowledges Professor Gene Dresselhaus and Professor Mildred S. Dresselhaus for the 26-years collaboration on nanotubes.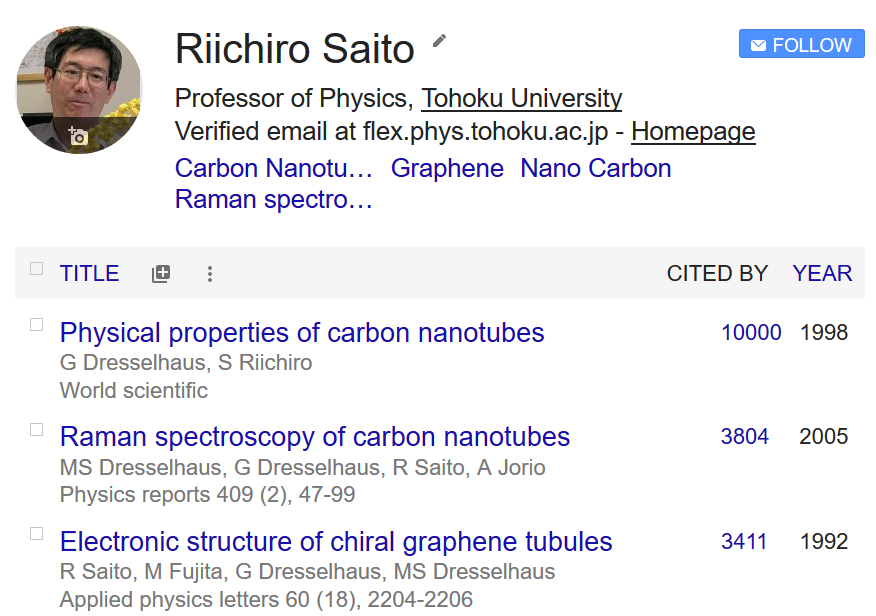 ---
Last modified: Fri Sep 13 15:21:23 JST 2019